Civil Engineering
AM Construction (southern) Ltd has a wide-ranging knowledge and expertise in the civil engineering sector whether it is a small or large scale project.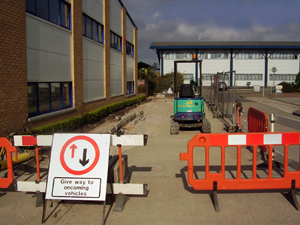 Our rates are competitive, our industry contacts are second to none, and whether we are assigned as principle contractors or sub-contractors our workforce is fully trained in all aspects of the job from supervising the tendering process to managing the contractors on site and quality control thus ensuring high quality materials are used and installed correcty
Our Civil Engineering Services include:
– road and car park construction;
– bus stops;
– forecourt construction;
– bulk excavations;
– drainage systems and sewers/sewer connections;
– retaining systems and ground stabilisation;
– specialised concrete formations and underpinning;
– groundworks, trenching, foundations and kerbing/paving.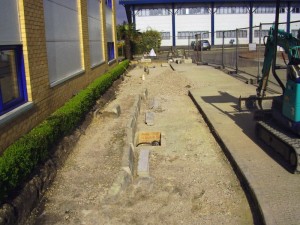 Hiring AM Construction (southern) Ltd for your civil engineering projects could not be easier. Just contact us to discuss your needs and get a free estimate. AM Construction (southern) Ltd's friendly staff is always happy to discuss a project with a new client. They have the knowledge and experience to make a project of any size a success.